Over the past few weeks I've been interviewing stakeholders and community members as we begin to plan a Web Literacy Map v2.0. I wrote a post earlier this week outlining 21 themes emerging from that data.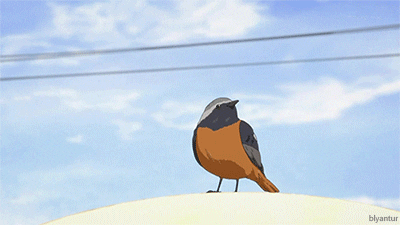 The Web Literacy Map itself is a list of skills and competencies that's currently well-integrated with webmaker.org. As this can make it difficult to consider it in isolation, I encouraged interviewees to talk about both the Web Literacy Map and the things we've built on top of it.
There were lots of suggestions and, in the main, people were very positive about both the Web Literacy Map and the Webmaker site (including the tools). To help make sense of the feedback relating to things built on top of the map, I've organised suggestions using the SWOT (Strengths, Weaknesses, Opportunities and Threats) technique.
Strengths #
The visualisation of the Web Literacy Map at webmaker.org/resources is attractive
Having one place to go to for resources around a particular area of web literacy
Discover / Make / Teach taxonomy on competency pages makes sense
Weaknesses #
Focus less on localisation and more on local content
The current presentation of the Web Literacy Map makes the competencies seem too clear-cut
Not obvious how to put together the resources/activities into a meaningful pathway (e.g. at an event)
Have to click into each competency to find out what it's about. Clicking on competency should make it fold out like an accordion
Too much nesting at webmaker.org/resources - easy to lose your place. Breadcrumbing?
Difficult to find the original make in Webmaker gallery because of endless remixes
The resources section and the gallery are too static - hand over to the community and/or include the WebLitMapper?
What is pre-supposed or tangential (but relevant) to the Web Literacy Map? Should be links (e.g. connecting to wifi securely)
Lacking quality control r.e. complexity around Discover / Make / Teach across competencies
Needs much better localization strategy
Opportunities #
Add the green 'remix' button to the Web Literacy Map (as with Thimble, etc.)
Show why these skills are important - e.g. getting a job / better outcomes
Incorporate Laura Hilliger's Web Literacy pathways prototype
Include obvious links to relevant badges. For example, badges should be on competency pages.
Add better, more visible forums for discussion
Create talking points / supporting materials so that people can talk to others about Webmaker and the Web Literacy Map (e.g. co-created generic, hackable document)
Include case studies with real-world examples of people who have improved their skills through Webmaker
Link the Webmaker Tools more closely to the Web Literacy Map (e.g. through tagging AppMaker
Create learning pathways to help people scaffold their learning around web literacy
Consider learner dashboards (c.f. Jess Klein's work around [Webmaker+]](http://jessicaklein.blogspot.co.uk/2012/08/badges-assessment-and-webmaker.html))
Reveal more of the Web Literacy Map as people level-up (kind of like a 'fog of war')
Explicitly link the Web Literacy Map to the Mozilla Mission
Include simple exercises based on the what time people have - e.g. 5 mins / 20 mins / 1 hour
Surface the research behind each competency (both why important and why resources chosen)
Funnel people off by interest - e.g. OpenNews / OpenScience
Tagging (using WebLitMap competencies) and badges could be 'glue' between Mentor and Learner views of webmaker.org
Threats #
Lacking audience definition
Mentors need to see the Web Literacy map, but end users don't - they should enter through (e.g.) 'how to turn on private browsing' - start from where they are. Entry points can be areas of interest, or current issues/zeitgeist
The front page of webmaker.org doesn't make it obvious what it's about (webmaker.org/resoures is clearer)
Localisers don't feel welcomed (become lost/frustrated)
Easy to miss list of skills on competency pages as focus is on Discover / Make / Teach flow
Sounds and looks very serious - how could we make it more fun?
N00bs can feel overwhelmed, could we situate them with (for example) a Buzzfeed-like quiz?
Version control - people need to know how up to date things are (and which version they're aligning with)
Main way to access the Web Literacy Map is under 'Resources', which is confusing
Webmaker.org/literacy is difficult to navigate - add clickable map at the top?
---
I also asked interviewees who we should be reaching out to in order to promote the adoption of an updated version of the Web Literacy Map:
Academics (citations)
After-school clubs/groups
AmeriCorps / Peace Corps
Aspen Institute
Code.org
CoderDojo
Code Club
Common Sense Media
Community Centres
CSEdWeek/code.org & their partners
DIY.org
Edutopia
Hive Networks
HR departments in large orgs
IRA (International Reading Association)
Knight Foundation
MDN
National Day of Civic Hacking
NCTE (National Council of Teachers of English)
NWP (National Writing Project) - Connected Learning folks
OER community
School districts - need advice on configuring firewalls properly
State education departments
UK Computing curriculum (schools + CAS)
UNESCO Youth Mobile
Unions
Workforce/industry
---
Questions? Comments? I'm @dajbelshaw or you can email me: [doug@mozillafoundation.org](doug@mozillafoundation.org)